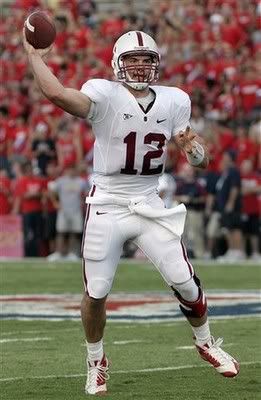 We have a winner for Tuesdays trivia, although I think it is time for everyone to start participating! I see how many people looked at the questions!!!
Greg answered two correctly with Kemba Walker led the NCAA at the time and Andrew Luck was the runner up for the Heisman. But Greg fell for the picture on the site, naming Steve Young as the all-time leading passer rating winner, when in fact Aaron Rodgers holds that crown (right now).
Better luck next time!!! Greg, a T-shirt should be on it's way!